Christina Scribner, MS, RDN, CSSD, CEDRD, NBC-HWC
Background and Philosophy: I am a registered dietitian nutritionist,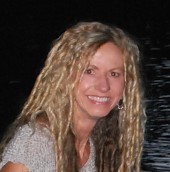 board certified specialist in both sports dietetics and eating disorders. I have a master's degree in human nutrition with an integrated minor in exercise physiology and pharmacology.   I specialize in nutrition therapy for weight related concerns, particularly disordered eating (e.g. emotional eating, restrictive eating, chronic dieting, binge eating) and eating disorders. My approach to nutrition counseling is influenced by national board certification as a health and wellness coach, utilizing behavior change therapies.  I aim to provide interventions which: a) are supported by current, state of the art practice guidelines b) utilize my professional experience and perspective c) are sensitive to patient history and preference d) are collaborative and e) are progressive.  I am passionate about supporting those who are struggling with eating and their body weight, shape, or size, as well as those striving to optimize health and performance. I am honored and humbled by those who trust me in their care.  I promise to strive to always be worthy of that trust.
Clinical expertise, over the course of the past 25 years, some of my accomplishments are:
Served as the Nutrition Specialist in student health at the University of Colorado-Boulder
Delivered  inpatient and outpatient nutrition therapy for eating disorders at The Children's Hospital of Denver
Consulted as a wellness and nutrition expert for corporations, state and local law enforcement, hospice, public and private elementary and secondary schools, and universities
Chaired the Sports, Cardiovascular and Wellness Nutrition (SCAN) dietetic practice group of the American Dietetic Association's 26th Symposium
Served on the SCAN Executive Committee as the Director of SCAN's Disordered Eating and Eating Disorders sub-unit
Served as Chair for the Academy for Eating Disorders Nutrition Special Interest Group
Participated as a founding member of the nonprofit Eating Disorders Foundation of Denver, which is dedicated to the prevention and treatment of eating disorders
Testified before the Colorado State Senate in support of insurance parity for eating disorders treatment
Awards & Recognition
Board Certified Health and Wellness Coach – National Board of Medical Examiners
Sports, Cardiovascular and Wellness Nutrition Achievement Award, 2013
Academic Work
Author of academic book chapters, professional journal articles, Standards of Practice and Standards of Professional Performance for Nutrition Therapy in the Treatment of Eating Disorders
Collaborated and authored with media outlets including NCAA Champion Magazine, Denver Life, and Coaches' Choice
Course Leader, Instructor, and Faculty Coaching Mentor at Arizona State University (ASU) online
Served as the Director of the Nutrition Program at Metropolitan State University (MSU), where I developed a major in human nutrition and a minor in eating disorders
Consultant for Metro State volleyball, basketball teams, cross country, soccer and individual athletes
Recent Publications

Scribner, C.  Beals, K.  (2017) Disordered Eating in Athletes, in Sports Nutrition: Handbook for Professionals (eds C. Karpinski and C. Rosenbloom), Academy of Nutrition and Dietetics, Chicago, Ill.
Scribner, C. (2016) Understanding Nutritional Needs of Patients with Eating Disorders:  Implications for Psychiatrists.  Special Reports. Psychiatric Times, 33:24.
http://www.psychiatrictimes.com/authors/christina-scribner-ms-rdn-cedrd-cssd
Graves, L. L. and Scribner, C. (2015) Medical Nutrition Therapy for Eating Disorders, in The Wiley Handbook of Eating Disorders (eds L. Smolak and M. P. Levine), John Wiley & Sons, Ltd, Chichester, UK.
Scribner C. and Jacob, M. (2015) Recognition and treatment of deficient energy intake among athletes.  Academy of Nutrition and Dietetics, Sports Cardiovascular and Wellness Nutrition Fact Sheet & Advance Practice Guidelines.  http://www.scandpg.org/fact-sheets/disordered-eating/
Scribner, C. and Graves, L.  (2014) Psychotropic Medications and Nutrition.  Academy of Nutrition and Dietetics, Sports Cardiovascular and Wellness Nutrition Fact Sheet and Advance Practice Guidelines.  http://www.scandpg.org/fact-sheets/disordered-eating/
Scribner Reiter, C. Graves L. (2010) Nutrition therapy for eating disorders. Nutr Clin Pract, 25:122-136.

National & International presentations for:

AED: Academy of Eating Disorders
ACSM: American College of Sports Nutrition
PINES: Professionals In Nutrition for Exercise and Sport
SCAN: Sports Cardiovascular and Wellness Nutrition
THYCA: Thyroid Cancer Survivors Association
FMND: Federación Mexicana de Nutrición Deportiva
My other areas of clinical interest include nutrition and substance abuse, relative energy deficiency in sport,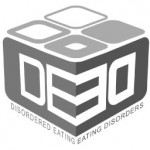 nutrition for athletic performance, and nutrition for general wellness. I am a strong believer in service to the community. I work with primary and secondary schools and sports teams in efforts to maximize student athletic performance, academic performance, promote cohesive family units and reduce risk factors for the development of disordered eating and body image. As a mother of four sons, I understand the challenges of feeding an active family and the need for prioritizing your own health. I am passionate about educating and inspiring feeling good from the inside out.
Interns & Coaching Partners
I am not only a medical practitioner, I am also an educator. I care for patients and also host student interns, passing on skills and knowledge to  students on the path to becoming advanced practitioners.  Interns are students who have been admitted to highly selective dietetic internships after successfully earning their bachelor's degrees. Coaching partners are students who have bachelor's degrees from a health coaching program, completing hours for national board certification.  Patients might encounter these students during their care.